See on Scoop.it – Raw and Real Interior Design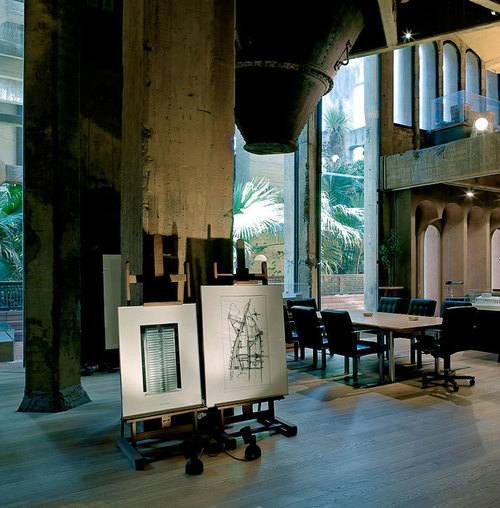 An abandoned cement factory that dates from the first period of the industrialization of Barcelona was transformed into a workspace and residence for Spanish Architect Ricardo Bofill. Discover the unique elements of The Cement Factory now @ Yatzer!
ParadigmGallery's insight:
"There is nothing as good as an aged bottle of wine; and in this case the aged bottle of wine is a project which was completed in 1975, but is still worth mentioning!" So begins this great piece by Marcia Argyriades.
I came upon this photo previously but did not see the entire extent of the project, and the glorious details of the renovation and reinterpretation of the factory. The language of the story and the images the words create are architectural poetry describing the initial reactions to the raw discovery by Bofill. " A compendium of surrealist elements; paradoxical stairs that climbed to nowhere, the absurdity of certain elements that hung over voids, compelling but useless spaces of strange proportion but magical because of their tension and disproportion."
"to be an architect means to understand space, to understand space organized by man, to decipher the spontaneous movements and behavior of people, and to detect the needs of change that they might unconsciously express. It is essential to track down these issues if we want to contribute with our personal work to the history of architecture." Ricardo Bofill

See on www.yatzer.com
Comments
comments